lobo solutions and interfaces
Invoice Processing
The intelligent and efficient solution for digital invoice processing supports you in a secure, workflow-based process in the processing of incoming invoices. You can keep an overview at any time over the test and approval process, up to the filing in the archive. The invoice processing fits seamlessly into your existing SharePoint environment and scales with the growth of your business. Simplify your processes and reduce potential sources of errors in the invoice processing. With lobo invoice you receive a comprehensive solution for the processing of incoming invoices – transparent and secure.

Reduce the processing times of your invoices while obeying all compliance requirements. A thought-out representation regulation ensures that in case of illness or holiday of an employee, the processing chain is not interrupted and that all invoices are paid on time.
lobo invoice – the solution for your invoice processing in SharePoint
The heart of the solution is the freely configurable workflow for invoice verification and approval. The course of the invoice is recorded throughout the entire process and then stored with the invoice. Due to the intelligent control unit and the freely configurable workflows, the allocation can be carried out fully automatically to the respective auditors. The clerk, responsible approver and the accountants receive their operation automatically and can still continue to focus on their work. The comfortable role-based user management regulates the user access to your invoice information as well as additional documents (offers, delivery notes, emails) and can also be easily managed by IT administrators.
Invoice processing
Convenient and efficient processing of incoming invoices via a user-friendly Interface
Automatic email notification for workflow tasks and before the expiry date of the document
Possibility of automated allocation of all involved parties in the testing and release process.
Simple and uniform allocation of role-based permissions
Advanced metadata search for clear results and direct access to the relevant document
Automatic creation of a workflow log to track all steps of invoice processing
Processes & Workflows
Free configurable multi-stage release process for invoices and documents
Release process can be completely configured through the web Interface
Establishment of different release processes per document type (credit note, cancellation invoice etc.) possible
Optional, switchable escalation mechanisms for the keeping of cash discount and payment Deadlines
Integrated substitution Arrangement
Generic import interface for the account Import
Standard interfaces for ERP Integration
Additional functions / modules
Processing of ZUGFeRD bills without separate module for document capture / OCR
MS Exchange integration for automatic detection absence of workflow participants
Mobile Invoice approval via email
Reporting
Reports in the form of lists, groups or graphical views as well as export to Excel
Automatic e-mail notification for compliance of defined Deadlines
Possibility for collection notification via E-Mail
Archiving
Auditable archiving of all invoices as well as assets
Archiving to existing storage systems or archiving Systems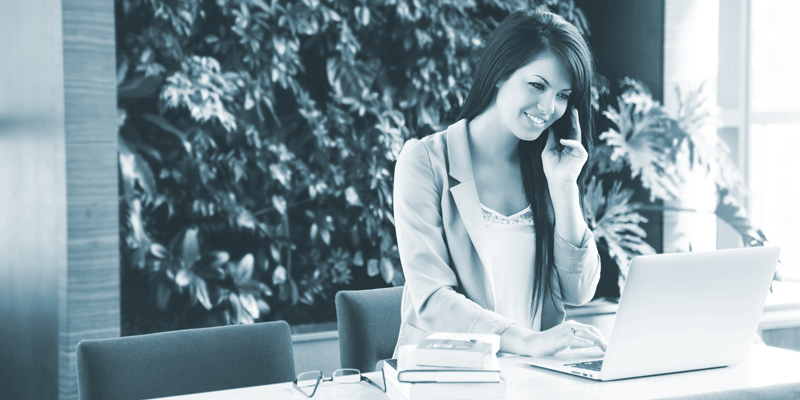 Become curious?
You would like to learn more about our solutions and products?